When my future is in flux, I often go quiet. We are far from done with our watery adventures. We plan to cruise—the question is: when, where, and on what?
Originally, we planned to take Serendipity up to Alaska, leaving this spring. Pre-COVID, we decided we didn't want to chase winter, which going to Alaska would do. We want to chase summer. We felt an immense sense of relief when we decided to not spend 6 months on that round-trip passage. We also are "homesick" for the tropics and the cultural novelty of living outside the US. With COVID cutting off Canadian entry for US vessels, and even Puget Sound until late spring, not making that trip turned out to be a good call.
Columbia River: our late spring through early fall cruising grounds this year.Mt. Hood in the background.
We chose to spend another summer here in the Pacific Northwest, mostly by default. Don't get us wrong: we love summertime anchored off our favorite beach on the Columbia River. Once a week we head into the quaintly quirky small town of St. Helens, Oregon, where I hop in my car and head over to West Marine, where I work to get my social fix (great manager, colleagues, and customers) and support our boating habit. We are exceptionally fortunate: our life is simple enough we're not that affected by COVID.
One of the other reasons I haven't posted much is because I am not sure what to do with this blog, relative to my author's blog and the efforts to build interest in my forthcoming book, Sailing Naked via www.SailingNaked.life. If you know a good, affordable strategist for that, please let me know.
Do The Great Loop and Snowbird South?
Only a week ago, we were poised to write a big check to Cross Country Boat Transport to truck our beloved boat, m/v Serendipity, to Minneapolis in mid-September. That would've required Wayne taking a Sawzall to her bridge, carefully slicing it off to lower her height, then securing the bridge to our foredeck. As awful as that sounds, we would hardly be pioneers in this endeavor.
Horrors! Don't sawzall the boat!!! Image from Jamie Houghton on Unsplash.
From there, we would wend our way out to the coast by water, arriving in Florida in December, with a possible cruise to the Bahamas. The following year, we planned to head up the Eastern seaboard, and complete "The Great Loop." If you'd like to learn more about The Loop, check out America's Great Loop: Last Great Adventure from US Harbors and Passagemaker's collection of Great Loop stories and this cheesy but classic Great Loop Guide from Captain John.
Two days before the time came to write the deposit check, we chickened out.
Image from Monica Kubala on Unsplash.

Why?
Do-ability was not the issue.
Do-ability was not the issue—though we weren't sure we wanted to.
Photo from Dictionary.com
Cross Country Boat Transport's customer service impressed us. Their excellent reputation is well-earned, with over 30 years of service trucking boats cross-country. Wayne even found a local yard here on Portland's Multnomah channel with experience and availability to make it happen if he chose not to take the DIY route for Serendipity's surgery.
Lack of interest in The Loop was not the issue, and we are itching for a change of venue
We love the Pacific Northwest (especially in summer), but we also love exploring, and the galaxy awaits.
Photo Source: UI here.com
We do want to do The Loop, so that wasn't our reason to back off, either, though ideally, we planned to do The Loop later, and cruise more internationally sooner. Then came COVID. We don't want to spend another gloomy winter living aboard in the Pacific Northwest if we can help it. Last winter we eased that some with housesitting, but because of COVID and reduced travel, there are far fewer opportunities to housesit.
Cost was definitely a consideration.
Unrecoverable cost for moving our boat, Serendipity, across the country was definitely an issue.
Photo from Alexander Mills Unsplash.
We considered whether or not it made sense to pay what the boat was worth to ship it or to pay less and with "surgery" to bring the cost down, or whether to sell and buy another boat on The Loop.
We figured moving Serendipity would give us some control in an otherwise unpredictable time.
We wanted control in an out-of-control, COVID-crazy world. We know and trust our own boat.
Photo from Sagar Dani of Unsplash.
We know and trust our boat, Serendipity.
We'd choose a respected, experienced mover.
We'd know where we'd land, and when.
There's plenty of information on the route.
By staying in the US, there would be a lower likelihood our travel would be COVID restricted.
Serendipity is perfect a perfect boat for The Loop.

Serendipity in 2019 at Princess Louisa Inlet, BC Canada. A more innocent time.
We trust her. We love her. We've made her comfortable. Wayne's put his heart and soul and a lot of sweat into her, and she shines with his care, as well as the love from our surrogate parents who owned her before us. When we became homeless, Serendipity became home. For more about that, see this story running in 48 North, August 2020, page 26.
We were concerned we'd get someone else's nightmare. The work we've put into Serendipity is more cosmetic. comfort and maintenance; Serendipity's engine is sound.
But . . .
We didn't anticipate we'd spend more than two years, maximum bouncing between doing The Loop and hanging out in Florida and the Bahamas. Then what?
Would moving Serendipity be a good move for us financially?
Short-term, there was a big chunk of sunk-cost change we'd swallow: ~$14K to make the move, including prep and post-work yard time on each end.
Long-term, we believe Serendipity will fetch a better price here in the Pacific Northwest than on the East Coast, either as a cruising boat, a live-aboard, or both. The money saved on not paying to truck Serendipity, plus the income from selling her, could go a long way toward a boat better suited for our longer-term plans.
No, moving Serendipity would not be the wise move for us financially for our longer-term plans.
Our longer-term cruising plans
Wayne's first quote for moving Serendipity without "surgery" came in at ~$24K. At that point, Wayne stumbled over a major fixer—just like s/v Journey, the boat we sailed to Australia—for sale in the Caribbean. With a dead engine, he was willing to offer $5K for Journey's misbegotten twin. The problem is we didn't know when we'd be able to get to it. Even if we had a trusted friend inspect it, how long would we pay yard fees of $400+/month before we could join it, fix it and move aboard?
At that price, would it make sense to make that boat our "snowbird" boat, and Serendipity our Pacific Northwest late spring through early fall boat? Chasing winter by cruising spring through fall to Alaska and back on Serendipity was more appealing if we escaped the Pacific Northwest winter. That would still mean storage and maintenance for two boats. We weren't thrilled with that option.
We love cruising the tropics. This was a view from Nacula in Fiji's Yasawas.
What excited us most about that Caribbean fixer was the ability to cruise the tropics internationally again. Even with COVID, most of the Bahamas are still open to cruisers. Other options include finding a boat in the US Virgin Islands, where we can pay US postage if needed for major or minor boat parts.
Next: Sell. Then Buy. Unless . . .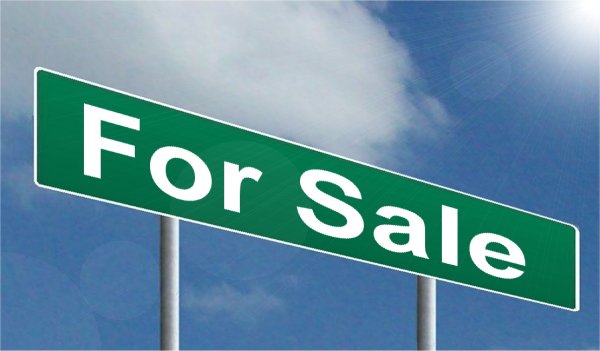 We'll look for someone who can love Serendipity as much as we do, and help us take on our next adventure.
Photo credit: Nick Youngson www.nyphotographic.com/Alpha Stock Images, found on alphastockimages.com
We plan to enjoy the rest of this summer and part of this fall aboard Serendipity. Then we'll seek someone to love her as much as we do and her previous owners did. She's a great live-aboard in inland and near-coast cruiser. There's a few more tasks to pretty her up before we're ready to say goodbye to her.
We are keeping an eye out. While we do want to sell before we buy, for the right price, for the right boat, in the right place, we are willing to buy, then sell. We wouldn't even rule out selling our boat, just picking a place out East, finding an apartment for the winter, and taking our time finding a boat.
As of yesterday, we became the back-up offer for another Pearson 365 sailboat in Florida. When we bought Journey, we were the back-up offer. Tonight, we found out the other prospective Pearson buyer got cold feet.
There's much more we still need to learn before we know if this is the right boat at the right price for us. We figure if it works out, it was meant to be. If it doesn't, we'll find out what does, even if that means hopping in our car or on a plane this fall or winter and haunting boatyards.
Someday, we do want to do The Loop.
More to explore on this big blue marble we call home.
Image from Creative Commons Donkey Hotey
At that point, it will be our Plan A, not a consolation prize.
We reserve the right to change our plans . . . on all of this.
Wayne and I, pausing on the Bahamas Banks aboard s/v Journey.
Wish us luck.
Location Location
At the moment, we're docked at St. Helens, Oregon's public dock (N 45 51.820 W122 47.732)